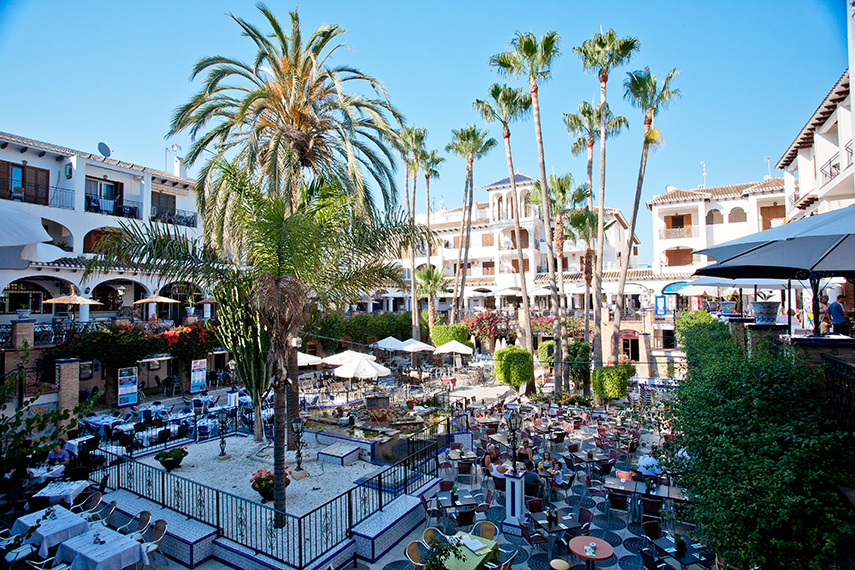 For visitors heading to the southern Costa Blanca in Spain,
There are many attractions to take in. From the wonderful sights and smells of the orange and lemon groves that line the roads, history of the region offers to the wonderful year round temperatures, the Orihuela Costa has so much going for it. Villamartin Plaza is located in the heart of this wonderful area ensuring its visitors a perfect time during both day and at night. When it comes to relaxing under the warming sun during the day or enjoying a meal under the stars, Villamartin Plaza is the place to be. With the sun drenched terraces of the local restaurants and bars, what better place to sip on a cool drink and listen to the parrots as the days passes by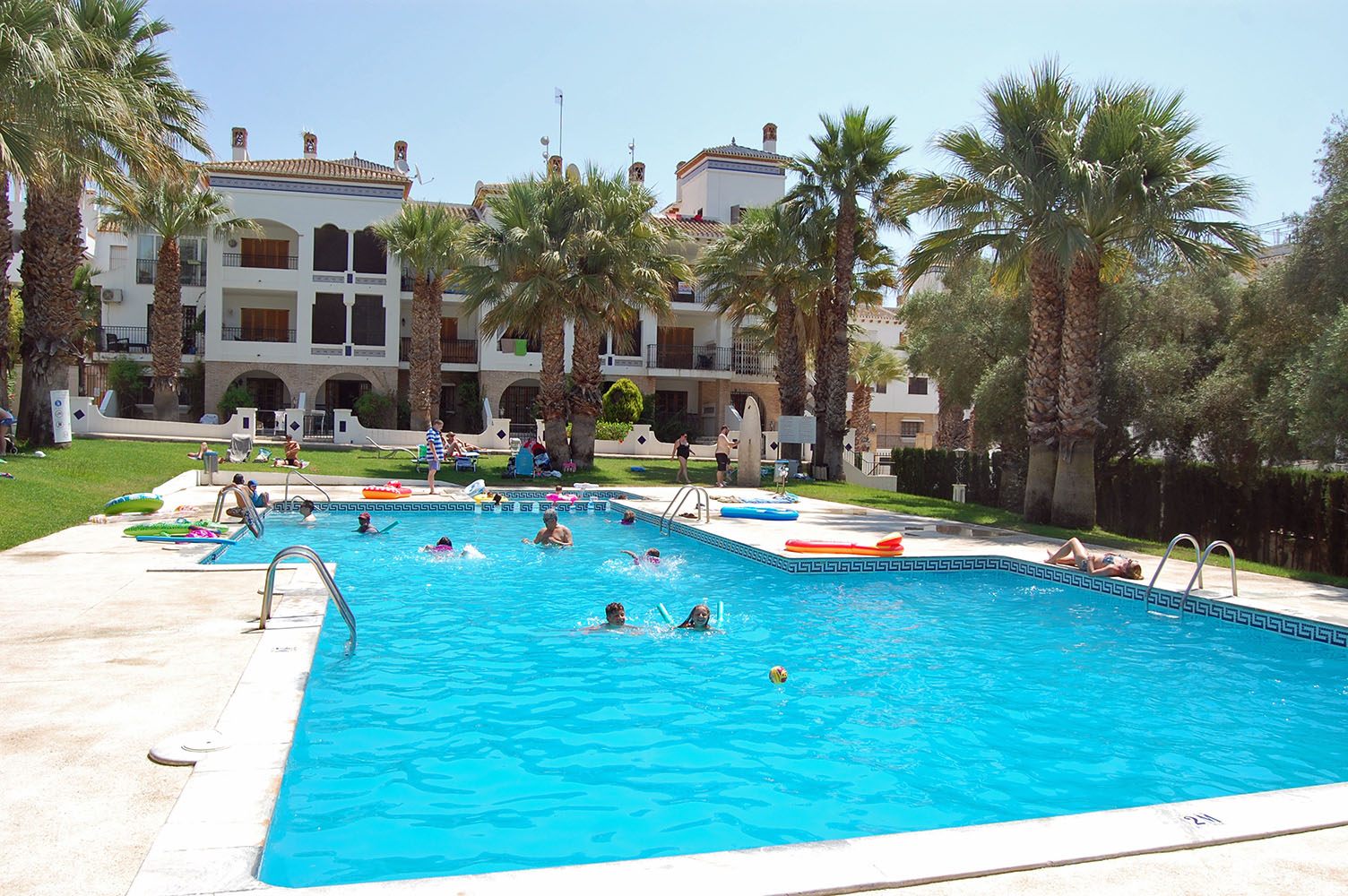 Villamartin Plaza is a one of a kind!
Residential homes overlook into the beautiful palm lined central area to the restaurants and bars below. There are two levels to explore set across the typical Spanish architecture. Wrought iron balconies, terracotta and ceramic tiles and stunning Spanish style lamps add to the atmosphere, which, combined with the exotic smells and sounds of laughter are always alluring. A varied and heady mix of food is available from regional delicacies to full international menus. Varieties of English, German, Argentinian, Spanish, Italian and American fare makes Villamartin Plaza the centrifuge of the area.